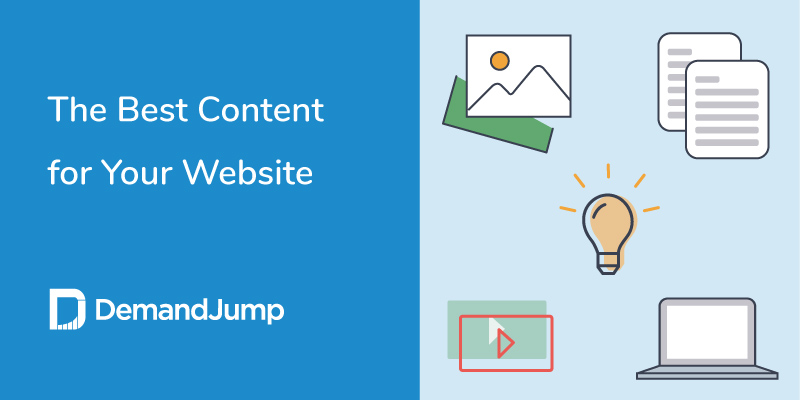 Start with a Content Audit
Before building your new website , it's important to identify and audit the existing content you have in place. Though this process will take a bit of time, this planning process will help you plan effectively.
Start with a simple Excel or Google Spreadsheet. Create tabs along the bottom with each different kind of page your website currently has (Product Pages, Case Studies, Blog Content, etc.). Then, identify all of the pages you have in each category. Yes, this feels time-consuming, but it provides a solid foundation that illuminates opportunities and positions you to decide on the website content you need to keep, repurpose, or create.
Determine the goal for the page
Identify how this page is currently contributing to this goal
Write down what your pages are doing well to help you accomplish your goals. Have you defined the right topics? Is search traffic significant? It's likely that your page isn't operating at 100% because marketing is always a work in progress. However, taking this step ensures that you keep what's working and identify potential problems to optimize.
Identify how this page is currently not contributing to this goal
For example, if you have a case study, the goal is to share the results of what your service or product achieved. This includes demonstrating your authority through engaging visual elements, well-organized data, and sections that clearly spell out the challenges and solutions that delivered the outcome. (side note: if you're looking to up your case study game, make sure to check out all the resources over at case study buddy )
Creating Good Website Content: The 3 Step Process
1. Who Is It For?
Always keep in mind what a specific piece of content is for. You should know who your audience is and create your content specifically for them. If you're selling pet supplies, your audience is pet owners. If you're selling cybersecurity software, your audience is cybersecurity professionals. Answer the questions they are asking.
However, your audience isn't one homogenous category. To differentiate among various segments of your market, create buyer personas. These are fictional representations with detailed descriptions representing each of your audience segments. Gather information about:
2. Why Are You Writing It?
You should have a clear goal for every piece of content you write. Do you want to inform your audience on a subject? Compare your services to competitors? Show your customers how to use your products? Get them to buy?
Good website content has a well-defined purpose. It's important to narrow down the focus of each piece of content you create. It helps you map your content against a specific stage of the sales funnel. This is the journey your target market goes through on the way to becoming customers. For every piece of content you create, you should define where it fits in the sales funnel.
3. How Should You Create It?
The best website content provides value to your audience. It can be long-form content that's comprehensive or it can be punchy and persuasive short pieces. It's important that you write clear, crisp copy. Write short, simple sentences. Avoid jargon and corporate lingo. Illustrate what you mean. And optimize everything using meta titles and descriptions, header tags, and relevant keywords.
In Conclusion
In order to achieve the ultimate goals of a web content strategy, the finer details need to be considered. Voice and tone strengthen brand image, while our processes build solid brand identity. Keep language clear and concise and you'll find that users and search engines reward you for it. Wear a White Hat. Structure content correctly and wrap it in metadata and you'll pave the way for a richer user experience. Find a way for your users to share their stories with you, and you've successfully reinforced a solid online content strategy foundation.
Andre Van Kets is passionate about travel, technology, SEO, content creation, user experience and all kinds of problem solving. He is co-founder of Discover Africa Group and constantly strives to apply best practices of these digital disciplines into the company's flagship car rental website drivesouthafrica.co.za. Contact @andrevankets on Twitter or +Andre Van Kets on Google+.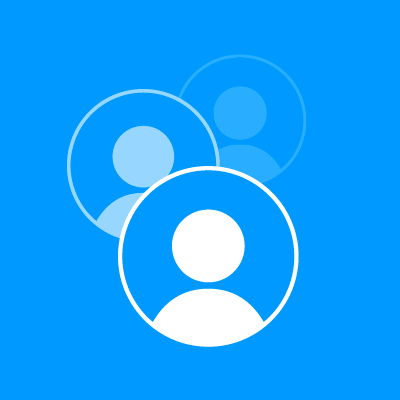 Meet The Author
Guest Author
WordStream's guest authors are experts, entrepreneurs, and passionate writers in the online marketing community who bring diverse perspectives to our blog on a wide range of topics.
Source:
https://www.mojomedialabs.com/blog/how-to-organize-and-write-content-for-your-new-website
https://www.demandjump.com/blog/what-is-the-best-content-for-websites
https://www.wordstream.com/blog/ws/2012/11/28/content-strategy